Thank you for the successful congress!
Thank you to everyone for participating in the EAPC World Congress in Copenhagen. It was wonderful to connect with friends and colleagues, hear about latest advances in research and practice across the diversity of topics. Every session was full and it was super to see everyone there all through. As you return to your busy lives, we hope the warmth, friendliness and hospitality of Copenhagen will remain with you, and that the presentations, networking and posters will inspire the clinical work, education and research in the coming years. We look forward to seeing you again at the EAPC World Research Congress in Dublin in June 2016.

For some images of the congress in Copenhagen please click here.

For information about financing options such as loans online please click here.
EAPC President's Welcome
Welcome to the EAPC World Congress in Copenhagen!
This Congress has adopted the motto of 'building bridges' ...
Welcome from the Chairs of the Scientific and Organizing Committee
It is a pleasure to welcome you to the 14th World Congress of the EAPC in Copenhagen...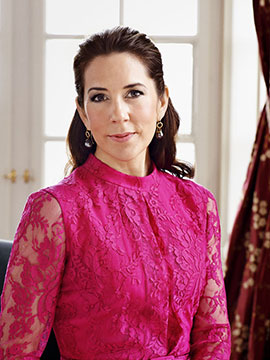 HRH Crown Princess Mary of Denmark is patron of the
14th World Congress of the European Association of Palliative Care